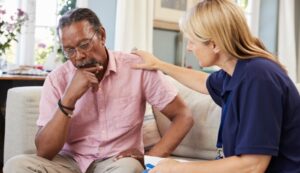 Have you ever thought about how you'd like to be cared for if you were diagnosed with a serious or life-limiting illness?
The reality is, eight in 10 Canadians have given Advance Care Planning (ACP) some thought, but less than one in five have an advance care plan (ACP) in place to outline their wishes for future health and personal care.
What does it mean to plan for future care?
Think about the kind of care you want.
Share your wishes with the people around you.
Appoint a Substitute Decision Maker (SDM) who will speak for you, if you cannot speak for yourself.
Why should I plan for future care?
People who plan for future care experience less distress and anxiety when faced with a health crisis and are more satisfied with the care they receive (Advance Care Planning in Canada, 2020).
Get started
Follow the links below to plan for your future care: